Entrepreneurial advice, brand strategy, and out-of-the-box marketing copy.
We all want it: a life of being our own boss, working only on projects we love, and living on our own terms. And let's face it, you're a natural. You're great at what you do and people love working with you. When you're in the zone, your heart sings and the universe just feels right.
Now, if only that pesky little voice in the back of your head would stop nagging you: What do I do next? How can I get in front of the right people? (And who are they anyway?) How to talk about my magic?
It's time to bring in the reinforcements, someone with just the right blend of tough love and go-get-em-tiger.
Up your business acumen game:
Everybody needs a business bestie — someone who holds your hand through the trials and shakes her pom-poms when you triumph. My marketing prowess and business savvy pairs endless creativity with good old-fashioned know-how to take your entrepreneurial endeavors to some next level brand magic. I'll host the strategy sessions, you'll do the homework, and together we'll create a business life that is completely craveable. Deliverables + Desire =  A Game Plan For Greatness.
If you've ever stumbled through an elevator pitch, or stared painfully at a blank screen when trying to describe what you do and how you do it, then you understand how damn hard it is to talk about your own brand. Get everything out of your head and onto the page — compelling language that inspires your audience to leap into action. The method to my madness is all about getting to the heart of your matter with in-depth interviews and intense workshopping. From there, I spin common copy into marketing gold.
"Rebecca rocks! Her branding workshop gave me the clarity I needed to begin my law practice as a military law attorney.  Rebecca is a talented writer and worked magic to create amazing content for my website. She conveyed everything I wanted to tell my potential clients in a way that was aligned to my practice. And, she was instrumental in helping me begin my journey to deliver justice to military heroes. Thank you, Rebecca!!"
"From the time that Rebecca started consulting with us, I was impressed with her drive, determination, and tenaciousness. She is incredibly organized and a great processor of information, coordinating a variety of viewpoints, and coalescing them into thoughtful action items for us to implement. She is the type of person you want to facilitate any collaborative discussion as she is always listening to not only the details, but the big picture. She introduced to a number of useful tools, people, groups, and technologies to help our business grow at the pace we needed to keep up with demand. Rebecca is one of the most selfless people I have ever met. Her "drop everything and help her client" attitude makes her more than just a consultant – she has become a trustworthy friend."
"Rebecca's wordsmith mastery has breathed life into a brand that, until now, has always felt just out of reach. She worked her magic, reached into the chaos of my mind, and turned all those random bits and pieces into a beautiful, impactful and cohesive message."
"Like a good friend with free and unforced joy for my well-being, you guided me into a development space for strategic thinking and business planning that I would likely not have arrived at on my own – or at least not at the rate you catapulted ideas, recommendations, and next steps. Thank you for your time, thoughtfulness, and desire to listen-for-the-purpose-of-understanding.  You are with whom I want to work in my present and future. Some things are just that clear to me. I look forward to building this mothership and staying engaged with you along the way. We are of the same tribe – and tribes help to build a sustainable life for the community."
"Rebecca has listened to our babble (oh, I mean discussion) and extracts the best marketing/communication parts for formalizing next step activities. I sense Rebecca has a plan and I want in!"
Entrepreneurial Advisor
+ Marketing Maven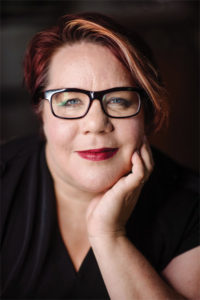 I'm the been-there-done-that brand strategist who knows how to make it work. I've got my street cred by way of several forays into entrepreneurship — and that taught me some seriously tough stuff. I call them life lessons in business development, and these are the building blocks that form my deep understanding of what you are going through right now. Add in two years of baptism-by-fire at Sisarina and I've got the marketing chops to get you what you need: entrepreneurial strategy, advisory services, and absolutely-killing-it content writing.
I can't live another minute without you in my corner…