Don't take my word for it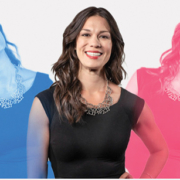 "Rebecca has been a godsend in helping me on my entrepreneurial journey. Seriously, I was only just thinking about starting a business when, like an angel from heaven, Rebecca came to me and said — "build it, and I will help you!" Over the past ten months, she has guided, supported and generally cheerleaded (not a word) me onto the path that I'm currently blazing down. Oh and did I mention she's an amazing copywriter with oodles of experience too?"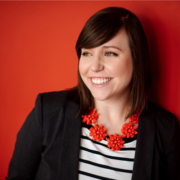 "Working with Rebecca on Brand Jam is a true pleasure–she is focused on delivering a truly unique and powerful experience for participants that you can't get anywhere else. She takes our Brand Jammers' time serious and wants to make sure we transform how you look at marketing with real implementable takeaways. I had never thought of designing something live during a workshop before but with Rebecca's clear vision I was able to demonstrate how design comes to life in a eye-opening and memorable way & I'm hooked!"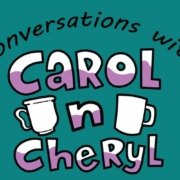 "We are grateful for the time you spent assisting us with our podcast description. You helped us identify our listeners and frame our message."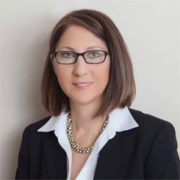 "Rebecca rocks! Her branding workshop gave me the clarity I needed to begin my law practice as a military law attorney.  Rebecca is a talented writer and worked magic to create amazing content for my website. She conveyed everything I wanted to tell my potential clients in a way that was aligned to my practice. And, she was instrumental in helping me begin my journey to deliver justice to military heroes. Thank you, Rebecca!!"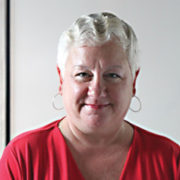 "Like so many small businesses, I am so often focused on my clients needs that I get lost in the day to day stuff that slows down my ability to be creative and think of the big picture.  
Then along comes Rebecca Gunter with her fresh eyes and her smart and understanding brain power.  Rebecca sprinkles on her magic dust and suddenly I feel like I am back in the game. Clear headed and more focused and most importantly, excited to be doing what I do."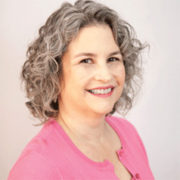 "Lost in the weeds? Have no fear. Rebecca will show up with her scythe and clear your path. Working with Rebecca is a pleasure. She asks great questions and listens carefully to your answers. Then she takes all the disparate thoughts in your head and turns them into clever, engaging copy. It's nothing short of magic. Rebecca is easy to work with, delightful to talk to, and just plain fun. I feel lucky to have found her."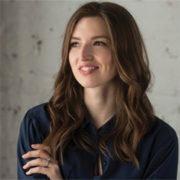 "Hiring Rebecca was likely the best business decision I've made to date as a solo entrepreneur. She has become a partner and a resource for me in my business initiatives beyond our branded content. Her gitterdone-anything-is-possible attitude is a breath of fresh air when the hats pile on and the to do list seems to duplicate itself. I highly recommend her, but please don't hire her because I need her to always have room in her schedule for me."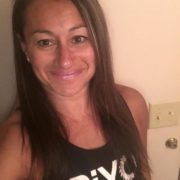 "Her true gift was identifying the gems I had inside that I didn't even realize were there. She was able to lead me through 'brain dump' sessions where I left it all on the table in a jumbled mess and then it came back to me with a brilliant, cogent, 3 page business plan that was the essence of ME, my brand and my business.
She was part counselor, part friend, part consultant, part wizard. She helped me capture metrics I didn't even know I needed and helped me craft short and long term business plans so I can keep moving forward.
I look forward to working with her further and cannot recommend her enough. But caution, she can be highly addicting!"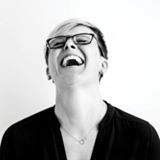 "From the time that Rebecca started consulting with us, I was impressed with her drive, determination, and tenaciousness. She is incredibly organized and a great processor of information, coordinating a variety of viewpoints, and coalescing them into thoughtful action items for us to implement. She is the type of person you want to facilitate any collaborative discussion as she is always listening to not only the details, but the big picture. She introduced to a number of useful tools, people, groups, and technologies to help our business grow at the pace we needed to keep up with demand. Rebecca is one of the most selfless people I have ever met. Her "drop everything and help her client" attitude makes her more than just a consultant – she has become a trustworthy friend."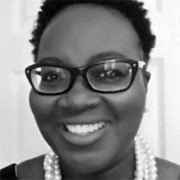 "Like a good friend with free and unforced joy for my well-being, you guided me into a development space for strategic thinking and business planning that I would likely not have arrived at on my own – or at least not at the rate you catapulted ideas, recommendations, and next steps. Thank you for your time, thoughtfulness, and desire to listen-for-the-purpose-of-understanding.  You are with whom I want to work in my present and future. Some things are just that clear to me. I look forward to building this mothership and staying engaged with you along the way. We are of the same tribe – and tribes help to build a sustainable life for the community."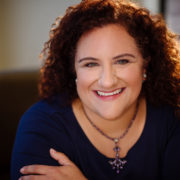 "Relaunching my company under a new brand, while managing clients and deadlines, felt a bit overwhelming. Rebecca came on board to help me with the messaging. She approached this task with such professionalism – sitting down with a list of questions. Afterwards she turned my rambling answers into a concise message, maintaining my personal flair.
Rebecca was so much more than just a writer – she was a cheerleader and great supporter. As the launch deadline grew closer, she kept in touch and made everything feel bite sized. Having her on my team put my mind at ease and my messaging on the right track!"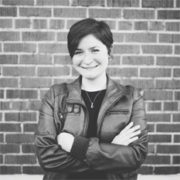 "Rebecca's wordsmith mastery has breathed life into a brand that, until now, has always felt just out of reach. She worked her magic, reached into the chaos of my mind, and turned all those random bits and pieces into a beautiful, impactful and cohesive message."

"Rebecca has listened to our babble (oh, I mean discussion) and extracts the best marketing/communication parts for formalizing next step activities. I sense Rebecca has a plan and I want in!"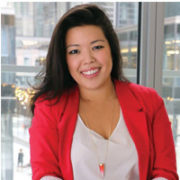 "From the time that Rebecca started consulting with us, I was impressed with her drive, determination, and tenaciousness. She is incredibly organized and a great processor of information, coordinating a variety of viewpoints, and coalescing them into thoughtful action items for us to implement. She is the type of person you want to facilitate any collaborative discussion as she is always listening to not only the details, but the big picture. She introduced to a number of useful tools, people, groups, and technologies to help our business grow at the pace we needed to keep up with demand. Rebecca is one of the most selfless people I have ever met. Her "drop everything and help her client" attitude makes her more than just a consultant – she has become a trustworthy friend."